Before we examine the potential of herbs for weight loss it's important for you to realise you need to be extremely careful when looking at herbal supplements for losing weight. There have been bad reactions and even fatalities from people who have used herbs for weight loss. This information presented could be helpful to you but has not been evaluated by a medical professional.
Ephedra, for example, was touted as a weight loss drug. Also known as Ma Huang, it is natural and sourced from nature. It has been used for generations for multiple health purposes. But in 2004, the FDA banned selling it in supplements due to numerous Ephedra deaths, especially by those trying to use it for weight loss. Caution is vital so do careful research on any herbs for weight loss you are considering.
Herbs That Could Help To Boost Your Metabolism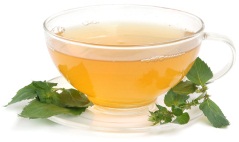 Cayenne – This spice is known to burn fat and boost your metabolism.
Ginseng – Ginseng is often touted for its many anti aging and anti cancer benefits but it's also great for helping increase your energy (excellent for endurance) and for increasing your body's metabolism.
White, Wulong / Oolong, and Green Teas – Teas are great for digestion, fat burning, and metabolism and have a number of health benefits as well.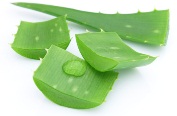 Aloe Vera – Aloe vera is getting increasing amounts of recognition as a weight loss herb. Aloe is great for the skin and it's helpful in building up weight loss vitamins in your body. Its composition helps with numerous areas such as protein, amino acids, aids in digestion, boosting your immune system, and helping to regulate appetite. There are many aloe vera supplements and juices now being sold.
Seaweed – Increasing evidence pointing toward seaweed blocking fat is interesting and is resulting in more research into this area.
The great thing about many of the herbs mentioned here is that they're not just good herbs for weight loss but many have other health and nutrition benefits as well. There really isn't a magic weight loss pill (not one that's safe, anyway) but adding herbs to your efforts when trying to lose weight can definitely be of assistance.
Again, do your due diligence in researching herbs for weight loss before taking them. Not only could some be potentially dangerous when taken in the wrong quantities or taken with other medicines or herbs that could cause interactions but caution should always be exercised when embarking on a new diet or health regimen.